text.skipToContent
text.skipToNavigation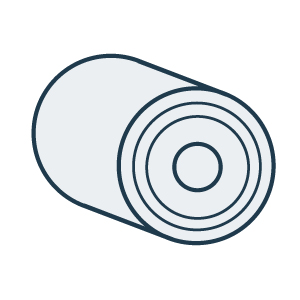 Stainless Steel Coil EN 1.4404
Stainless Steel Coil EN 1.4404
Unit

Quantity

Row mark
Your price Outlet price
* A surcharge will be applied for smaller quantities in cart
Product information
At the finish of manufacture, thinner gauge flat products of stainless steel are usually coiled which constitutes a format which is easy to handle at the same time as it occupies relatively little space. Such a coil can weigh up to 25 tons. A stainless-steel user with access to a de-coiler can then gradually pull the strip from the coil which can be cut or blanked into suitable lengths for further processing to finished parts.
For a given customer, Tibnor offers the possibility to stock stainless steel in coil format and in bespoke steel grades, widths, thicknesses and surface finishes.
Documents (download)
Product details
Close Processing Options
Note: Price for cutting and surface treatment will be added to the shopping cart.
Close Delivery options
Today`s date
Selected delivery date
---